Rotonda
Beautiful white sand beaches provide sunbathing, swimming and beachcombing. Hiking, biking, boating, fishing and other water sports are available in Rotonda also golf and tennis. You can enjoy canoeing, kayaking, searching for seashells or do nothing except enjoy the exotic sunset over the Gulf of Mexico. When you visit Rotonda, you discover a part of Florida that is off the beaten path - unhurried, unspoiled and not crowded. This region is often called "the gem of the Sun coast," and when you visit Rotonda on Cape Haze Peninsula, you will discover the reason.
Alligators, Great Blue Herons, Egrets, Bobcats, Raccoons, Gopher, Turtles, Pelicans, Ibis, Armadillos, Dolphins and many other birds and animals inhabit the area.
Rotonda offers the very best of Florida in one wonderful location, natural surroundings, long beaches, turquoise seas, lush green landscapes and vivid sunsets.
The South West Gulf Coast has miles and miles of natural pristine beaches and clear water, with an average temperature of about 75 degrees year round and an ocean temperature of around 80.
Rotonda is very close to eight wonderful "sugar sand" beaches, all within a 20-minute drive, with some of the best shelling and shark tooth collecting to be had on the whole southern Gulf Coast. Grab the sunscreen and check them out! There are nine golf courses within a 30-minute drive. Boating, swimming, biking, tennis, and fishing are available 365 days a year.
Rotonda is one of the most unusual towns in Florida. From the air, it looks like a perfect giant wheel with its rim and axes made of water. The rim, called the Rotonda River, encircles the community while numerous axes, canals with names like Pebble Beach, Pine Valley Creek, etc., separate the town into eight segments. As a result, many of the houses have views at the rear over the canal. Seven of these segments are given to residential development. The eighth segment is a nature reserve.
If miles of sandy beaches and 20 golf courses are not enough, then there are shops, supermarkets and restaurants for every taste.
Port Charlotte (15 minutes) offers a magnificent shopping mall which includes J.C.Penney, Sears, Dillards, Macy's, Starbucks and Burdines department stores as well as dozens of other shops, boutiques and restaurants which also incorporates a multiplex cinema.
And don't forget the Factory Outlets (shop 'til you drop!!) for designer bargain shopping all within 1 hour's drive at Ellenton and Ft Myers.
Nearby there are tennis courts, a 25 metres swimming pool, cycling areas, deep sea fishing, jet ski hire, boat hire and trips to see the dolphins and manatees. Sarasota with its beautiful boutiques is only 45 minutes away, and for those visitors who want to see Disney, Orlando is about 2.5 hours drive, and the Everglades about the same distance. Other places of interest include Busch Gardens, Myakka River State Park, Ringling Museum of Art and the Edison Ford Summer House.
Myakka Nature Reserve is less than 1 hour away, and local wildlife includes such birds an Osprey.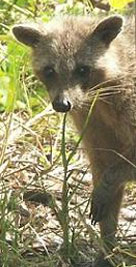 The villas are only twenty minutes drive from Siesta Key, which has some of the most beautiful white sandy beaches in the world and many waterfront restaurants and cafes.
The city of Sarasota and the surrounding area is known as the cultural hub of Florida. Sun, sand and water provide a stunning backdrop to museums, botanical gardens, wildlife sanctuaries and professional theatre, dance, art and music.
There are many things to do and see in Sarasota, including the John and Mabel Ringling Museum of Art, the Sarasota Classic Car Museum and the Circus Museum.